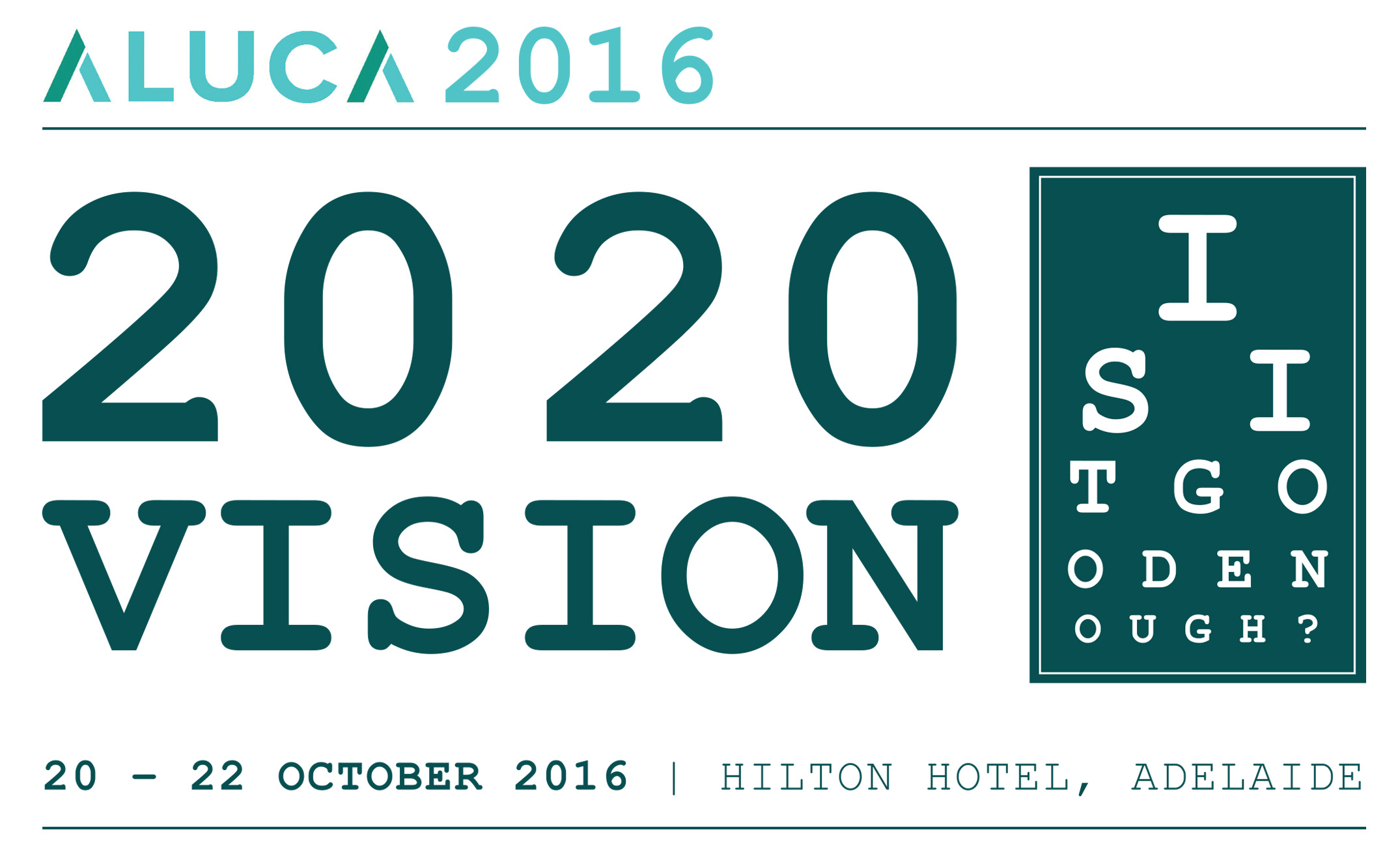 We hope you have enjoyed the wines supplied as part of this evening's ALUCA Conference Welcome Reception.
The wines showcased have all been chosen from small producers from some of South Australia's premium wine producing regions.
Golding Last Hurrah NV Sparkling Wine
Golding is a small, family winery in the Adelaide Hills with a stunning cellar door in Lobethal. Run by Darren and Lucy Golding, the first vineyards were established in 1995 by Darren with his parents, Connie and Greg and Darren and Lucy launched the Golding Wines label in 2002. Since then, they have expanded the vineyards and now produce a range of wines, from quality sparkling wines, including the wine you've tasted this evening, and the flagship Rocco Shiraz and Francis John Pinot Noir through to more unusual wines, including two made from the relatively rare Savagnin.
As a family with three young children, the Goldings understand the importance of a family-friendly cellar door experience and events held at the winery throughout the year always cater well to younger guests.
The Adelaide Hills is a premium, cool-climate region. Sparkling wine, Pinot Noir and Sauvignon Blanc all excel here, and the Shiraz produced is typically refined and elegant. It is often labelled 'Syrah' to mark the stylistic difference between it and Shirazes produced in warmer regions such as the Barossa and McLaren Vale.
Muster Wines Polish Hill River Riesling
Muster is a small 'virtual' winery run by David Muster. He traces his Barossa ancestry back to the 1850s and his extensive experience in buying and selling wine, and, of course, a great network, means that he is able to bring small parcels of high quality wines to the market under his own label.
The wines are extremely well-regarded and receive excellent reviews. As there is no cellar door, you need to seek these wines out in bottle shops or online.
Matriarch & Rogue Maurie Vermentino
Matriarch & Rogue is a tiny and very new Clare Valley winery headed up by Marnie Roberts. All the wines are named after Marnie's grandparents and great aunts – many matriarchs and one or two rogues!
Marnie had extensive experience working with alternative varieties at another Clare winery before striking out on her own. The wines are, first and foremost – delicious! Her Tempranillo was a popular wine throughout Winter and we're immensely proud to be showcasing her Vermentino tonight.
Dodgy Bros Sellicks Foothills Shiraz
Aside from the dodgy upside down approach to the website, there is NOTHING dodgy about the wines these three blokes produce! A Canadian winemaker, and a local viticulturalist and grape grower have joined forces to produce a portfolio of predominantly red wines showcasing McLaren Vale fruit.
Another Dodgy wine to look out for is the rosé – it is a completely dry Shiraz/Grenache blend that will be perfect over summer.
Nero d'Avola is a black Italian grape variety which just seems to love the hot Australian summers! It is also proving to be hugely popular with red wine drinkers – if you love the bold, fruit forward characters of South Australian Shiraz then it's likely you'll love Nero too.
Lino Ramble is Andy and Angela (winemaker and 'engine driver') and the grapes come from relatively young bio-dynamically grown vines in the Whites Valley sub-region of McLaren Vale.
This is another wine that has been hugely popular throughout winter (one of our biggest sellers) and we're expecting the Ludo Fiano to be just as popular over summer.