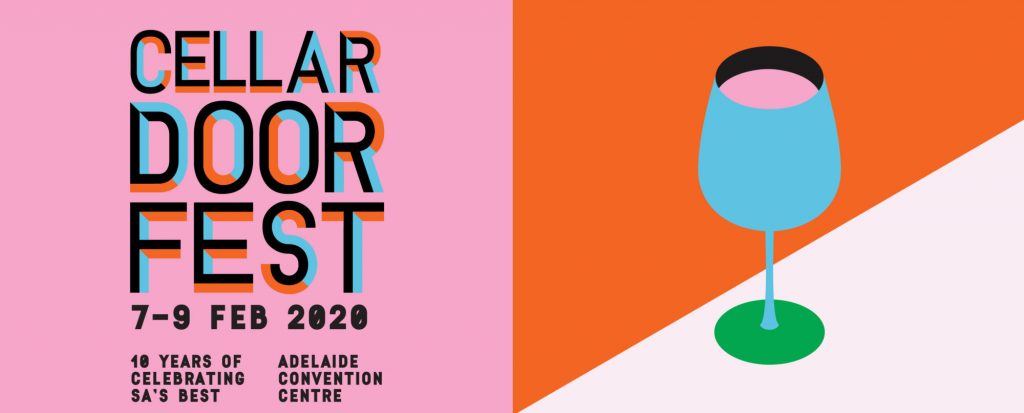 It's been quite a while since I've been to the Cellar Door Fest. I'm not the biggest fan of elbowing my way through crowds to have a taste of a wine (and, thankfully, most trade tastings don't work like that!) and in general, February is a crazy wrangling of Fringe, Festival, return to school and the start of our WSET courses, so there's not a lot of time or mental capacity to indulge in a day out.
But this year, I was very lucky and I won a couple of tickets for the Sunday from Artis Wines. With plenty of large event attending experience behind both me and my +1 we opted for an early start. If you want to avoid the bulk of the crowds, I absolutely recommend heading to the Cellar Door Fest on Sunday at 11. There was one year when Friday evening was very quiet – the year it opened on 14 February (scheduling mistakes – we all make them!) – but in general Friday evening is the crowd who are enjoying knock-off drinks. Saturday is CRAZY and Sunday – I guess people are still in bed and don't want to be feeling under the weather for work on Monday.
I had a bit of a hit list of small wineries I wanted to check out and so the Emerging Producers was a great place to hang out. However, even the regionally themed areas had plenty of small producers. We actually headed to the Adelaide Hills to start because I wanted to say 'thank you' to Andrew at Artis.
We spent a couple of hours tasting, with a detour via Barossa Cheese – which was doing halloumi on a stick for $3 (surely the bargain of the day!) and finally wrapped up in The Distillery tasting through a few gins. By then it was time for food (from Flammekueche) and to call it a day, as it was starting to get pretty busy.
The spacing and layout is pretty good (after 10 years you'd hope they'd be on top of this) but sometimes the location of wineries felt a bit wonky – like they'd had one or two more wineries for a region/theme than they really had space for. And I felt that putting Flammekueche in the Adelaide section rather than the Food was a bit odd(we actually had to go out to the glass collection area and ask someone where to find it).
One thing the organisers are still not on top off are the spittoons and water stations. As far as I could tell there was just the one water station (near the food) and each aisle had a spittoon roughly at either end. This made it a challenge if you were tasting from a winery in the middle – especially as it got busier and you had to dodge people. My friend and I solved this problem by sharing our tastings. We reserved one glass for reds and one for whites, so we weren't needing to rinse before tasting and we had a plastic cup which we used as a makeshift spittoon while talking to a winery. Setting up spittoons between the winery stands would be a great improvement, because even when the spittoon was relatively close you still had to move away and interrupt the conversation.
Some wine highlights to wrap up:
Cobbs Hill Estate Shooting Star Sparkling Pinot Noir – dry pink fizz – what's not to like?
Salena Estate Vermentino – a BARGAIN at $20 a bottle
Artis 2016 Clare Valley Riesling – just starting to show some oiliness from bottle age – delicious!
Sussex Squire Samuel's Block Cabernet Sauvignon – super minty and moreish
And a shout out to Red Hen Gin, for what stood out as the smoothest neat gin I tasted!