(4 minute read)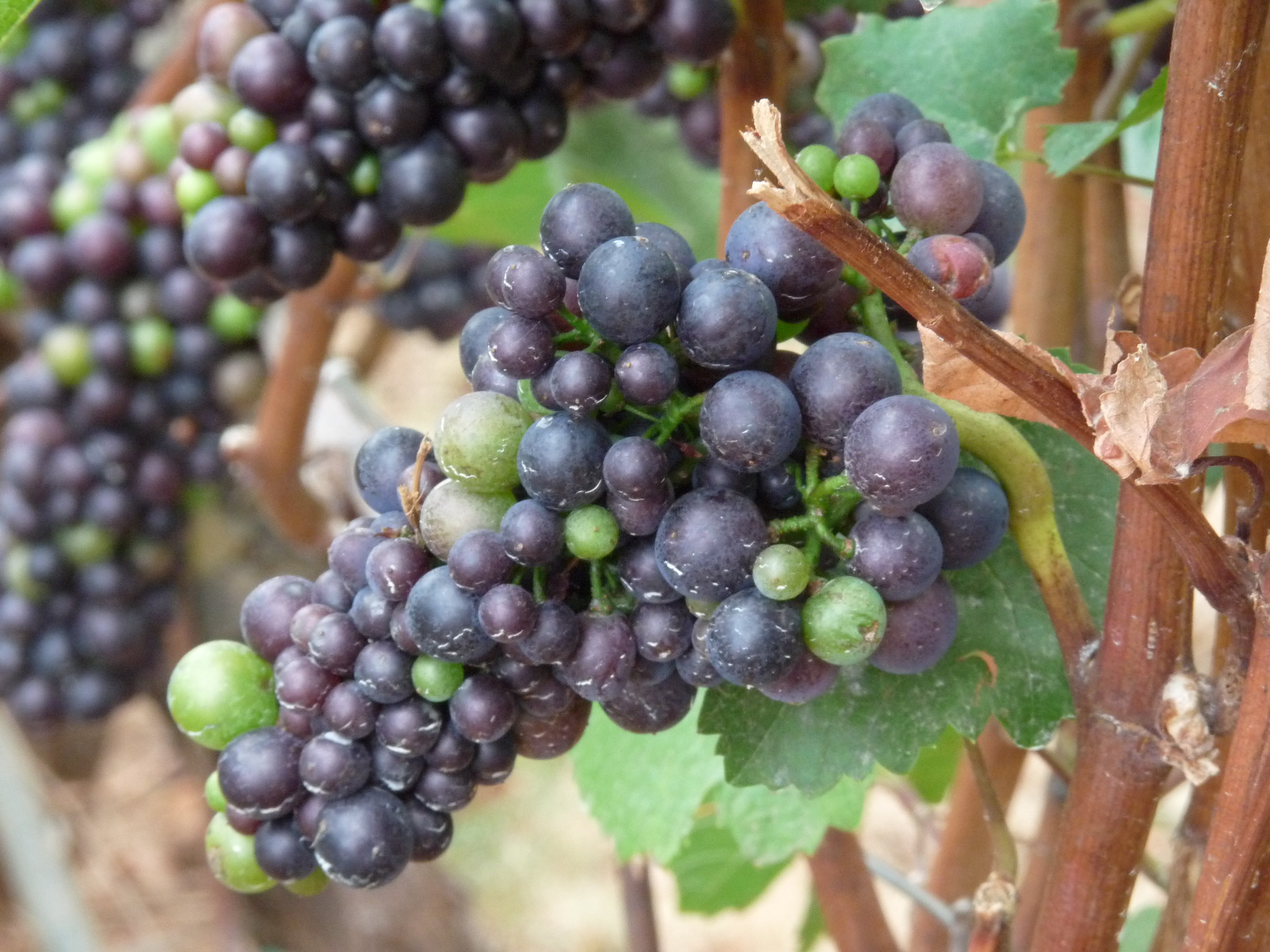 Pinot Noir is a bit of a 'trophy' grape – some of the world's greatest (read, most expensive) wines are made from it and it's notoriously finicky. Add to this that some of the wines can have rather barnyard aroma characteristics, and it becomes a bit of a symbol of sophistication (and spare cash).
However, we're lucky that in Australia we do have some lovely, affordable examples as well as premium wines and (of course!) sparkling wines.
Australia
In Australia we have roughly 5000ha of Pinot Noir planted, accounting for just under 4% of the total plantings and just under 6% of black grape plantings. For context, that's about a fifth of the amount of Cabernet Sauvignon we have planted and about an eighth of Shiraz plantings! And plantings haven't changed that much over the last 20 years either.
And while Pinot Noir is generally a cooler climate grape, the Australian region which has the largest crush is actually South Australia's Riverland with the more famous Pinot Noir producing regions of Yarra Valley and Tasmania coming in fourth and fifth respectively. The Adelaide Hills falls outside the top 5, crushing under 10% of Australia's Pinot Noir.
The World
Where else to start but in Burgundy in France? A red Burgundy is almost always going to be entirely Pinot Noir, but these wines don't come cheaply … in Australia you're usually looking at upwards of $100 a bottle, heading towards the thousands (and even tens of thousands) for some of the most famous wines, such as those from Domaine de la Romanée-Conti.
In France, Pinot Noir isn't limited to Burgundy – you'll also find it grown in Champagne and the Jura. Germany has the next biggest plantings in Europe and you'll find some Pinot Noir in northern Italy and it is even the UK's most planted variety.
Outside of Europe, look for wines from coastal California, where the vines have been cooled by sea breezes, or from Oregon. Pinot Noir from Chile can represent fantastic value, and, over in New Zealand, Pinot Noir is the second most widely planted grape variety (a distant second, it must be said).
The Key Facts
Pinot Noir, Pinot Gris, Pinot Blanc, Pinot Meunier (and others) are actually genetic mutations all appearing in a single initial variety.
Typically the grapes are thin-skinned, leading to wines that are lighter in colour and softer in tannins.
Key descriptors are focussed on red berry fruits, such as raspberry, strawberry and red cherry. But you'll often see savoury descriptors creeping in (black olive), along with words like barnyard and (my personal favourite) cow pat.
Some of the oldest Pinot Noir vines in the world are right here in Australia – Best's Great Western in Victoria has eleven rows of vines planted in 1868.
Key Australian regions include the Adelaide Hills (SA), Tasmania, Yarra Valley (Vic) and Mornington Peninsula (Vic).
Food Pairing
When it comes to food pairing, Pinot Noir is pretty delicate, so you want to avoid swamping it with big hearty dishes that are laden with rich sauces. Salmon and tuna are potential pairings as is roast chicken. If you're cooking game meat simply, then there's no reason you couldn't pair it with duck (the acidity of the Pinot Noir the perfect foil for duck's fattiness) or even kangaroo or venison.
If cheese is your thing, you should look to Burgundy for inspiration and pair with Epoisses – a delicious cow's milk soft cheese with a washed rind. Yes, this means it's stinky!
Anything Else I Should Know?
Pinot Noir is typically not blended – although many Australian winemakers do have a bit of an experiment here! Its thin skins make it ideal for rosé – so you'll probably find it in a pink sparkling wine. However, a white sparkling labelled 'Blanc de Noirs' will be white (yet still made from Pinot Noir and possibly also Pinot Meunier).
Thirsty?
We love Pinot Noir so there's plenty in store!
Our budget pick – the Elephant in the Room Palatial Pinot Noir delivers an eminently drinkable wine at just $14 a bottle.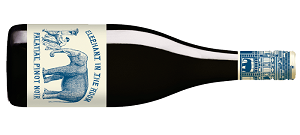 Our luxe pick – the Craggy Range Te Muna Road Pinot Noir from Martinborough in New Zealand. We're lucky enough to have a tiny quantity of 2014 in stock so you're able to try a Pinot with a touch of age.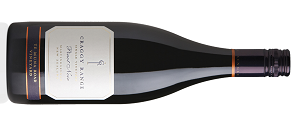 Can't decide – get your hands on our Pick a Pinot six pack!