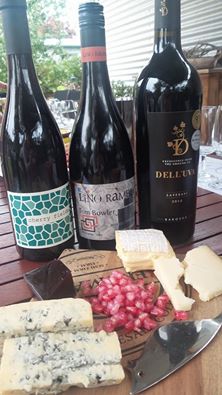 Do you love wine but want to know a bit more? Do you have a favourite grape variety or region that you'd like to explore? Or do you like to catch up with friends and drink great wine?
No matter what your interest, if you love wine then hosting a Wine Academy Wine Party* is for you.
Contact us and we can start planning a unique party!
What you get:
6 bottles of wine
Wine fact sheets and tasting notes
An hour long guided tasting session
What we provide:
An experienced wine educator
Wines hand picked to suit you
Glassware – that's right – there's no washing up!
How it works:
Invite 6-10** people to your home for the party
Clear enough table space for you and your guests to sit, taste wines and make notes
How much does it cost?
As each party is bespoke, we work with you to fit both your budget and your interests. You pay the retail cost of the wines plus a small premium for the educator's time and the glassware. Parties typically start at $300 but if you're interested in exploring vintage Champagne or Australia's icon Shirazes then the price will be higher!
Wine parties are a great way to kick off any celebration – whether it's a dinner party, a hen or stag do, a birthday, a dadchelor party (yes, that's a thing!) – you don't need an occasion. Gather together some friends who love wine and you're good to go!
Our parties are bespoke: we work with you to create a unique experience for you and your guests. But if you're looking for inspiration, a popular choice is "An Introduction to Wine Tasting" which costs $300.
Contact us to lock in a date and start planning.
* Parties are currently limited to metropolitan Adelaide.
** Larger groups and corporate functions are also available.