For current course dates and availability – head to the product pages for Saturday courses or Monday courses.
The WSET Level 2 Award in Wines is aimed at those who wish to broaden their wine tasting experience and knowledge and leads to an internationally recognised qualification administered by the Wine & Spirits Education Trust.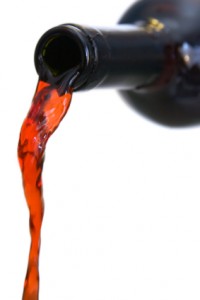 Level 2 builds on the wine tasting technique and knowledge covered in the WSET's Level 1 Course. There are no prerequisites for Level 2 and the course material assumes no prior knowledge. As a rule, this course suits those who have been working with wine for a little while who wish to strengthen their knowledge, or wine enthusiasts who want to try new wines and deepen their knowledge.
The course begins by covering grape growing and wine making before moving on to look at the principal grape varieties and the main wine making regions of the world. As well as still wines, this includes sparkling wines, sweet wines and fortifieds.
By the end of the course students will feel comfortable with wine label terminology from around the world, they will have an understanding of key wine producing countries and regions as well as the styles of wine they produce. Students will also be able to describe wines more fully, using the WSET's Systematic Approach to Tasting at level 2.
The course finishes with the WSET's Level 2 exam which is a 50 question multiple choice paper.
Wine Academy offers WSET Level 2 by classroom and via the WSET's online classroom. Students studying via the online classroom have the opportunity to sit their exams in person in Adelaide or via remote invigilation (additional fee).
The fee for the classroom based course includes all wines, text book, study material and exam fee.
The fee for the online learning option includes the text book, study material and exam fee (excluding remote invigilation fee).
Wine Academy is happy to provide dedicated on site courses for restaurants, retail outlets or other businesses. Please contact for further details.
Please also note that the WSET Level 2 exam does not contain a tasting section and that tasting the wines is not required to pass the course. This makes the course suitable for those who cannot drink alcohol, for whatever reason.
If you have any questions about this course, please do not hesitate to contact us.
Sign up to our mailing list for future course dates.